Stag Do Ideas Bath & Bristol
Stag & Hen Parties there is nothing like a bit of competitive challenge to take your mind off forthcoming nuptials… or indeed exercising the mind to prepare for focusing on your biggest day!
Choose any of the activities together to suit your group's budget:
Segways
Archery
Clay Pigeon Shooting
Axe Throwing
Quad Biking
Rally Karts
Group size (min 5 per team and max 8 per team). If your group is larger we just split you down to fit.
Why not ask about GO-PRO camera hire – make your event that extra bit special and record the whole event. We will record onto memory sticks and download to your device at the centre.
Bullets 'n' Arrows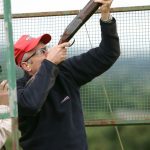 Any 2 country sports.
Duration 1.5 hour
Choose one of the shooting activities and combine it with either crossbows, archery or axe throwing. The winner is the best shot of the day.
£60.00 per person
Mud and Dust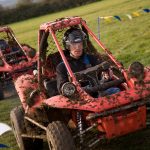 Duration – 2 hours
Choose Off-Road Buggies and Quad Biking – Let's get you speeding around our events field on our speedy buggies and then get to take the Quad Bikes on a spin. All safety equipment provided – you just need to bring the skill and hang on!
£65.00 per person
Robin Rood's Weapons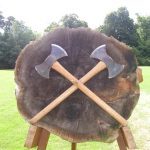 Duration 1.5 hours
Archery
Cross Bows
Axe Throwing
Take up your arms and enjoy a great session taking into account these three skilful and great fun activities. We will put you into teams and rotate you around each activity as a team so that everyone gets to experience all the activities with a prize for the winning team.
£75.00 per person
Sniper Package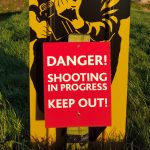 3 gun package. Duration 1.5 hours
Clay Pigeon Shooting
Air Rifles
Air Pistols
You get to experience clay pigeon shooting, the rifles and air pistols all within a 1.5 hour session. We will keep you together as a group. If your group is larger than 8 we will split you down into groups and rotate around the activities. Each participant guest 25 clays, 25 cartridges and 50 pellets.
£100.00 per person.
Military Driving Package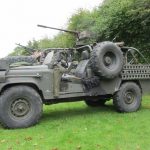 Fancy the chance to drive an open top military vehicle? This package gives you the chance to drive these iconic vehicles as part of your day of activities.
ITINERARY AND PRICES…
Full day – half day activities with us, on site lunch and then afternoon drive out with the vehicles
Half day – split the group half stay and do activities and half go off on a 1hr drive out and back
Other Options Available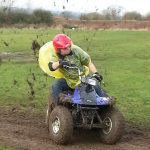 Buggies and Quads and Segways – £90.00. Duration 2.5 hours
Blindfold 4×4 and Reverse Steer 4×4 – £50.00. Duration 1.5 hours
Segways – £50.00. Duration 1 hour
Sample Itinerary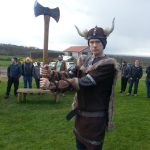 Example Half Day Stag Itinerary
10.00 Arrival.
Hot/cold refreshments
10.30 Sign disclaimers, split into 2 teams and begin activities spending 40 minutes on each.
Activity 1 – Quad Bike Skills Course – Practice and individual timed laps
Activity 2 – Blindfold 4×4 Driving – Using a "special" language of animal noises the 3 navigators direct the blind driver around the flagged course…hilarious fun!!
11.10 p.m. Swap activities.
11.50 p.m. Both teams come together for a finale on one activity – Quad Bike Pit Stop Challenge
12.30 p.m. Finish activities.
Prize giving & refreshments
Depart
Notes to Remember:
There is no typical stag/hen format so activities can be changed to suit the group.
We strongly advise that groups split down into teams of between minimum 5 and maximum 8 guests to help maximise participation and interaction between the guests. However we do realise that this may be down to budget and any time restraints.
Give us a call 01249 730388 to discuss your requirements and to check availability.
Testimonials
The 'Hag do' was a great success and everybody loved the Team Pursuits. We loved the activities and the instructors were great - we had a really warm welcome, they were really supportive and put us all at ease. The only disappointing thing was that it went so fast - we could have easily stayed all day!!