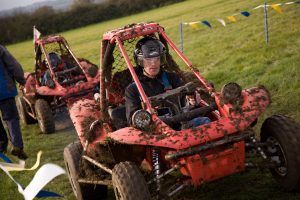 Teampursuits is a family run outdoor activity company, specialising in arranging and managing team-building and leisure events at our Owl Lodge venue in Wiltshire since 1997. We have also been running Stag and Hen Party events for many years and welcome large groups to our purpose built venue.
Our location enjoys breath-taking views over the beautiful Wiltshire countryside, on the edge of the Cotswolds and is perfect for people who spend most of their life behind a desk to come along and experience the great outdoors. We are also within easy reach of Bath/Bristol and Swindon, with the Bristol-Paddington mainline being only 5 miles from Chippenham and only 20 minutes from Junction 17 of the M4.
We have a dedicated team of instructors who have years of experience in making your event or experience the best it can be. You can also Book one of our Gift Voucher Experiences either for yourself or as a special birthday gift for someone. Our vouchers are the perfect gift for both children and adults alike, they also make great corporate gifts for clients or as staff incentives.
If you are looking for Corporate Team Building or a fun large group event to experience our outdoor activities then let our team of event organisers create the perfect event to suit your budget and requirements. Choose from a wide variety of activities either motorised or country sports and include any number of team building activities. Our meeting room facilities are extensive and more details can be found on our Venue pages. We are also the perfect venue for a Barn Wedding and would love to create the perfect wedding day or civil partnership for you and your partner.
We can come to you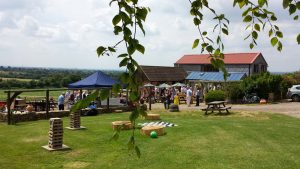 We also operate a fully mobile service working with venues and event organisers up and down the country. Along with our dedicated team of instructors we aim to provide you with new skills, inspiration and unforgettable experiences.
When we initially started running corporate training events in the UK we did not have a home base and therefore ran a mobile service, visiting clients wherever they happened to be. Although we now utilise our extensive grounds for many of the team building corporate events that companies commission us to arrange, we are still able to come to you if you prefer. To give people a better idea of what may be possible we sometimes hold open days where you have the opportunity to try out some of our activities and see which ones may be suitable for the venue that you have in mind. These experience days also give people the chance to meet us and discuss their needs in person. The advantage of organising an event near to your company's premises is that it is easier for staff to attend and as long as there is enough space, the team building training exercises and group activities that are available at Owl Lodge should be able to be replicated quite easily. If you are not sure whether it would be best to hold your event at a local venue or at our facility then please call us for advice.